Kindness Matters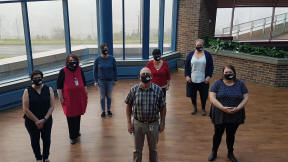 The Citizens' Crime Prevention Association of NL (CCPANL) were pleased to wear their "Kindness Matters" masks to give their acknowledgement and support to Violence Prevention East at their Board Meeting and AGM at RCMP Headquarters on October 17. The Provincial Executive, left to right, are: Cheryl Barrett (Secretary), Roberta Stanford (President), Cst. Tanya Schwartz Provincial RNC Liaison Officer), Wilson Chaulk (Past President), Martha Goulding (Treasurer), Cst. April Janes ( RCMP Provincial Liaison Officer), & Kelly Piercey (Vice President).
Fundraiser Campaign
We have started our Annual fundraiser campaign. Fenety Marketing will be calling your home over the next few months soliciting for our Family Violence Booklet. The funds raised in this campaign go to ensure that crime prevention is active across the province. If you are able to support this campaign, we thank you very much for your support. If you have any questions or concerns, please email us using the link provided on this page.
Lifetime Membership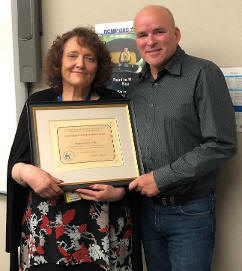 President, Roberta Stanford, presents Sgt. Kevin Foley with a lifetime membership to the CCPANL. Sgt Foley retired from the RNC after a career commitment to the community and crime prevention in the province.

Charity Receives Cheque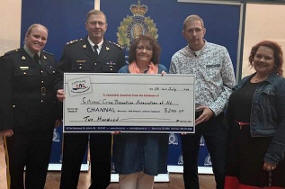 CCPANL president, Roberta Stanford, presents a cheque to CHANNAL members and Assistant Commissioner C. Parsons. CHANNAL was chosen by the RCMP as the charity they wanted to thank during Police Week.

CCPANL 30th ANNIVERSARY CELEBRATIONS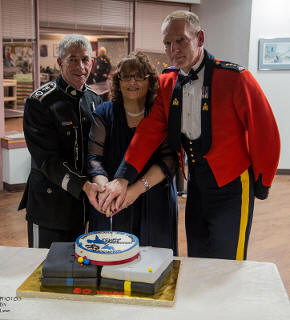 Official Cake Cutting with Chief J. Boland, RNC, Roberta Stanford, President, CCPANL and Chief Supt. Woolsey, RCMP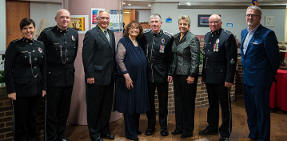 RNC, Present and Past Police Liaisons with CCPANL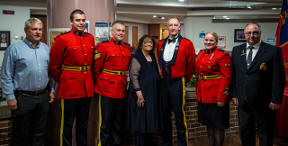 RCMP Present and Past Police Liaisons with CCPANL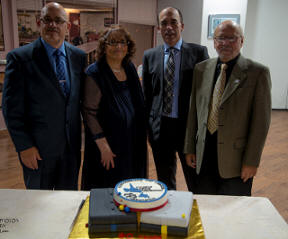 Present and Past Presidents of CCPANL Wilson Chaulk, Roberta Stanford ,John Scoville and Calvin Cole

CCPANL CELEBRATES 30TH ANNIVERSARY
The Citizens' Crime Prevention Association of Newfoundland and Labrador is celebrating its 30th Anniversary this year. Hundreds of volunteers have given their time over the past 30 years in cities and towns all across the province to ensure that our citizens are living in safe communities. We would like to thank all those who have worked with our association over the years. We especially wish to thank our police partners, the Royal Newfoundland Constabulary and the Royal Canadian Mounted Police. We could not have lasted 30 years without them. We have special celebrations planned throughout the year which we will highlight on our webpage.

Catch and Release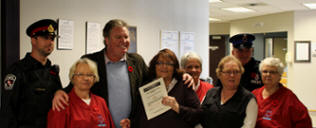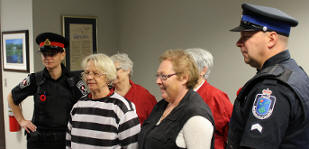 Mount Pearl Citizens' Crime Prevention held its first Catch and Release Fundraiser with help from the RNC and Mount Pearl Enforcement officers. Citizens were arrested and placed in 'jail' where they had to sit until their Bail was raised. $2,500 from this fundraiser was donated to the Royal Newfoundland Constabulary DARE (Drug Awareness Resistance Education) Program.
Our Partnerships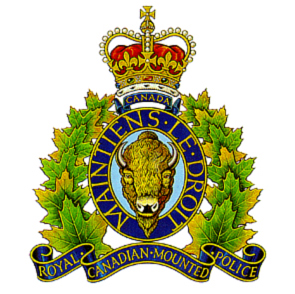 Royal Canadian Mounted Police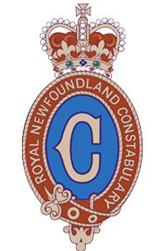 Royal Newfoundland Constabulary