Buddy Bench Launch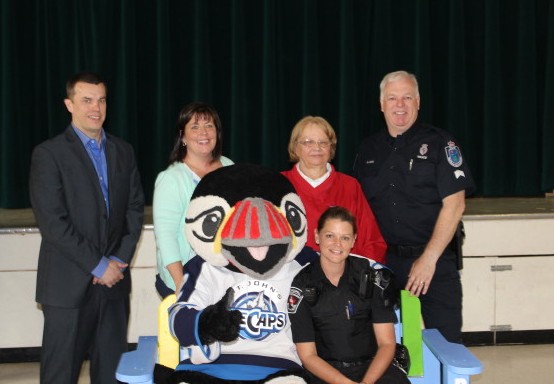 Standing(l-r) Trevor Murphy ,St. John's IceCaps, Kathy MacPherson and Rosalind Pratt from Mount Pearl Crime Prevention, Cst Darryl Nixon RNC sitting (l-r)Buddy the Puffin, St. John's IceCaps and Cst. Danielle Greavette ,City of Mount Pearl Law Enforcement Officer
The Mount Pearl Citizens' Crime Prevention Committee in partnership with the IceCaps Care Foundation, The RNC and Mount Pearl Law Enforcement is pleased to sponsor an Empathy Building project for primary school students in Mount Pearl. The official launch of the program took place at Morris Academy in Mount Pearl on June 1,2015 at 10:15 a.m. The buddy bench is a simple idea to eliminate loneliness and foster friendship on the playground. It helps spread the message of inclusion and kindness! It also helps develop empathy in students.

CCPANL Supports Elder Abuse Awareness Day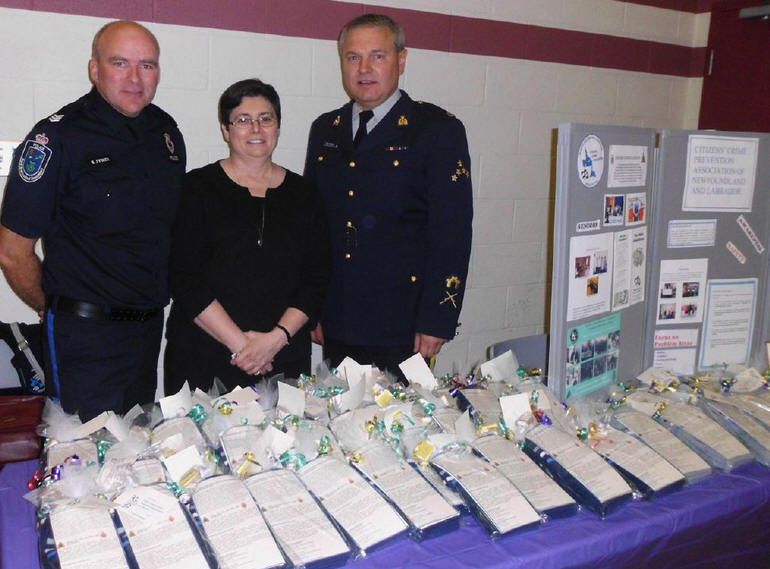 The CCPANL supports Elder Abuse Awareness Day by setting up a booth at the Senior Safety Fair which was held on June 16, 2014 at RCMP headquarters.

IceCaps Care Foundation & Williams Family Foundation Present Cheque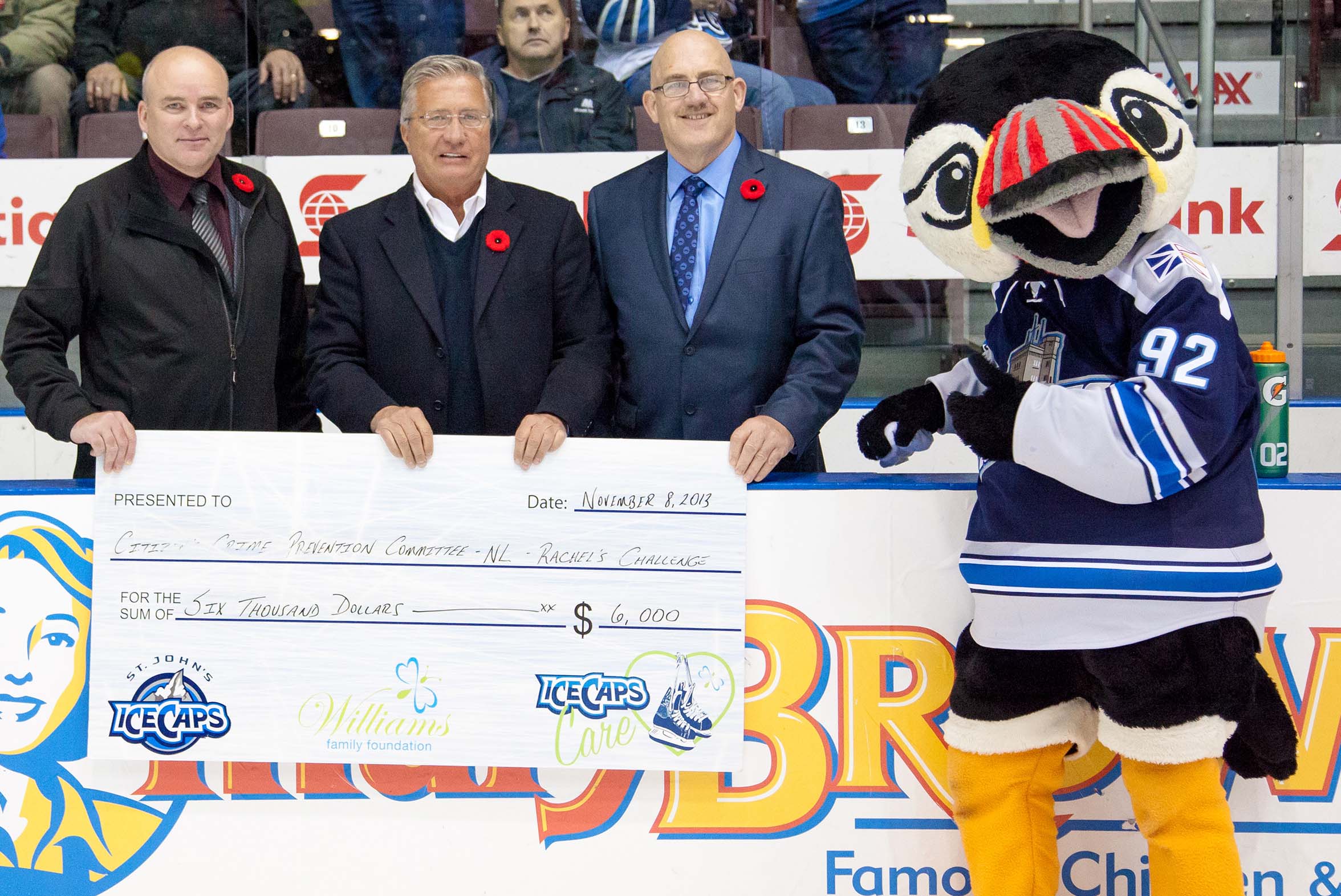 Mr Danny Williams from the IceCaps Care Foundation and the Williams Family Foundation presents a cheque for $6,000.00 to CCPANL president, Wilson Chaulk and RNC officer, Cst. Kevin Foley. Buddy happily looks on as he knows the money will go towards the association anti-bullying project, Rachel's Challenge.

Our Partnerships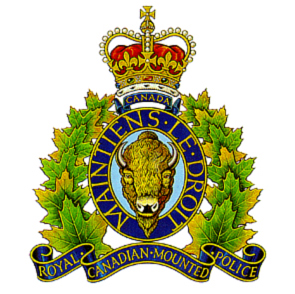 Royal Canadian Mounted Police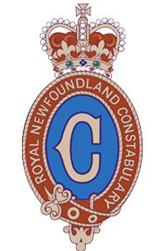 Royal Newfoundland Constabulary

Newfoundland and Labrador
2017-2019 CCPANL PROVINCIAL EXEXCUTIVE



Roberta Stanford
Priesident



Kelly Piercey
Vice-President



Cheryl Barrett
Secretary



Martha Goulding
Treasurer



Wilson Chaulk
Past President



Sgt. Patricia Reid
RCMP Liaison



Cst. Jason Coombs
RNC Liaison